Specializing in Pediatric Dental Care Needs
Dr. Donald F. Bozic, a native of Indianapolis, is a graduate of the Indiana University School of Dentistry. Upon completion, he continued his education and completed a two-year specialty residency program at James Whitcomb Riley Hospital for Children. Committed to excellence, he has dedicated his career to providing children with the best dentistry has to offer.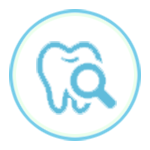 Continuing Education to Serve You Better
To further compliment his pediatric practice, Dr. Bozic has completed over 800 hours of continuing education in the field of orthodontics and been completing additional 80 to 90 hours per year. Dr. Bozic has also taught in the Graduate Dental Program at Riley for 8 years.
Dr. Bozic is Affiliated With the Following Associations
The brief descriptions below are designed to familiarize you with our staff's training, professional credentials, and work experience.
Hi, my name is Pam. It has been my pleasure to work for Dr. Bozic for the last 17 years. I work the front desk and am more than happy to help our patients in any way I can. It is important for your child to feel comfortable with his/her dentist and staff. Making you and your child feel welcome and at ease is very important to me.
My name is Lauren and I am Dr. Bozic's certified dental assistant. I have been happily employed by Dr. Bozic for the past 13 years. I love working with the kids and getting to know them and their families. Your child's experiences here matter to me.
My name is Shelly and I have been a certified dental assistant for 22 years, specializing in pediatrics. I have been with Dr. Bozic for 17 years and am currently working part time so I can help manage our family farm. I enjoy children and being able to make a difference in their lives. My goal is to make children and their families as comfortable as I can when in our office. I look forward to seeing you and helping make your children's dental experiences easy and comfortable.
Dental care is best given by professionals with continued educational training in
dental practice
. Entrust your child's dental care needs to the right team. Give us a call and we guarantee an enjoyable dental appointment for you and your little one.